Seelaus Asset Management Analyst Program
In July 2021, Seelaus Asset Management launched an analyst rotation program designed to build a bigger pipeline of young women into the asset management industry, particularly from under-served communities. The program is a 18-24 month rotational opportunity whereby our analysts spend time learning all areas of the asset management business from trading and research to marketing and operations. We provide internal and external mentorship for our analysts and work closely to provide them opportunities to learn from our external vendors, banks, and broker dealer relationships, and from other small and large asset managers. At the end of the program we work as a team to find the best position for each analyst either internally at Seelaus or externally in our industry.
This program is funded through our Seelaus Asset Management Impact Investment opportunity whereby we use fees from specific investor allocations to support and grow this analyst opportunity. To learn more about this impact investment solution and others: Click here.
To apply for the Seelaus Asset Management Analyst Program please click here
Spotlight on this Year's Class: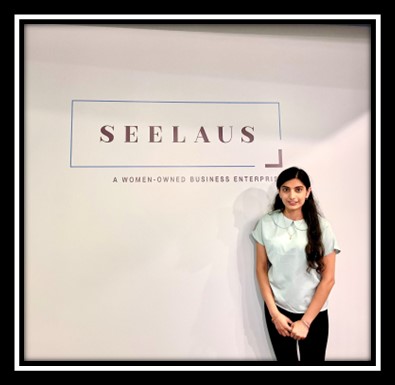 Riya Chaudhary
Riya joined Seelaus Asset Management in July 2022 after graduating from William Paterson University majoring in B.S. in Public Health. Riya came to the United States in 2015 from India for her Senior year of high school. While at WP Riya was on the E-board for the Public Health Coalition, a member of Eta Sigma Gamm, and of the National Society of Leadership and Success. Riya was also part of the Peer-to-Peer mentoring program which helps newcomers and assists them in overcoming barriers in their first year of college. Riya was also part-time employed in Shoprite throughout her college years. Riya is passionate about helping and loves to work with people. She believes that helping others means improving people's lives.
Riya was born in India and moved to the United States in 2015. In the beginning, it was hard for her and her family because the language, food, and culture were very different from that of her home country. She did not speak English before coming here but she worked hard and made sure to adapt to this new and exciting environment. She missed no opportunity to develop communication skills.
We are so proud to have Riya join our team as the first hire of the new 2022-2023 analyst class. She is yet another example of a driven young woman willing to overcome obstacles in pursuit of her dreams. Thank you to all our investors who believe in this program and are helping us provide these opportunities.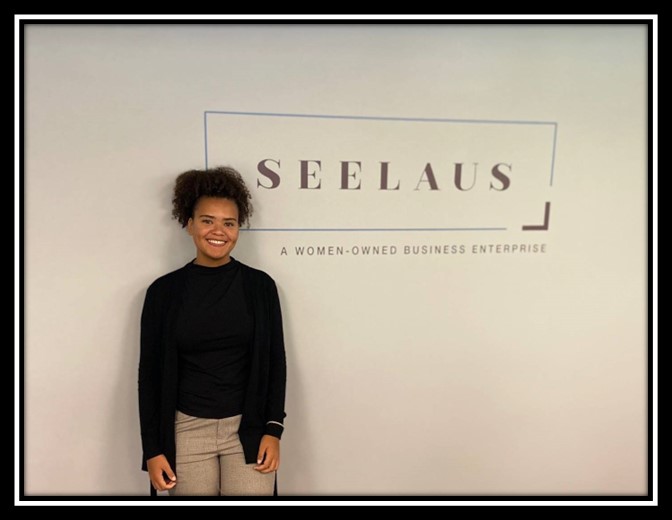 Savanna Lambkin
Savanna joined Seelaus Asset Management in September 2022 after graduating from Rutgers University this spring with a major in Communications and a minor in Public Health. Savanna has a proud family background from Barbados and St. Vincent, but is a New Jersey native who found her place at Rutgers where she consistently made the Dean's list for three years in a row. While in school she worked part-time in building management for Rutgers campus housing. She was also an active member of the West Indian Student Organization and played for the Rutgers women's basketball club team on campus. Savanna has a keen interest for finance and is very passionate about expanding her knowledge and skill set to pursue a career in the industry.
Savanna has already started to make her mark on Seelaus Asset Management. She is an incredibly bright, enthusiastic example of the kind of diverse young talent that is making our organization better. We are lucky to have her and look forward to growing together.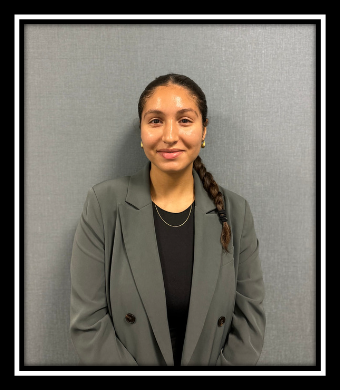 Zinab Ennasri
Zinab Ennasri joined the Seelaus AssetManagement Analyst Training program after graduating from Saint Peter's University this past May with a Marketing Management and Business Analytics degree. In addition to her rigorous course work at Saint Peter's, Zinab also volunteered with a number of organizations including the Center of Leadership studies where she helped organize influential speaker events for students and Welcome Home Jersey City where she tutored refugee students from Syria and Turkey. Zinab's experience at Saint Peter's was truly transformative thanks in large part to the mentorship and support she received from her professors. Zinab is also a proud recipient of the Morris family scholarship that she received through all four years of her education.
While a proud Jersey City native, Zinab is a first-generation college student with family roots in Morocco and is eager to pave the way for her younger brother. As she embarks on this new chapter as part of this training program, Zinab is eager to learn from the Seelaus team, build a diverse network, and gain valuable experience in financial services with the goal of pursuing a career in the industry.
Our 2021-2022 Program Graduates: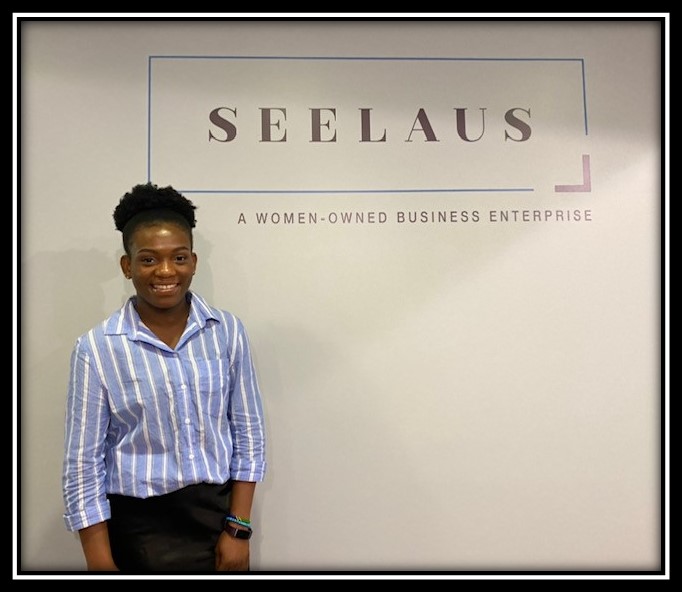 Theresa Mensah - ACCEPTED A FULL TIME ANALYST POSITION AT BRIGHTWOOD CAPITAL
Theresa joined Seelaus Asset Management in July 2021 after graduating from Marist College majoring in Applied Mathematics with a concentration in Biology and a minor in Economics. Theresa is an émigré from Ghana, coming to the United States in 2013 for the educational opportunity. While at Marist Theresa was on the E-board for the Marist International Student Association, a member of the Women's Rugby Team, and an active member of the Muslim Student Association and the Asian Alliance Club. Theresa was also employed in a work-study role at the Marist Institute for Public Opinion and the Help Desk aiding students, staff, and affiliates of Marist with hardware and software issues.
Theresa's work ethic, genuine interest in economics, and positive energy drew us to her immediately. We are thrilled to have her on the team.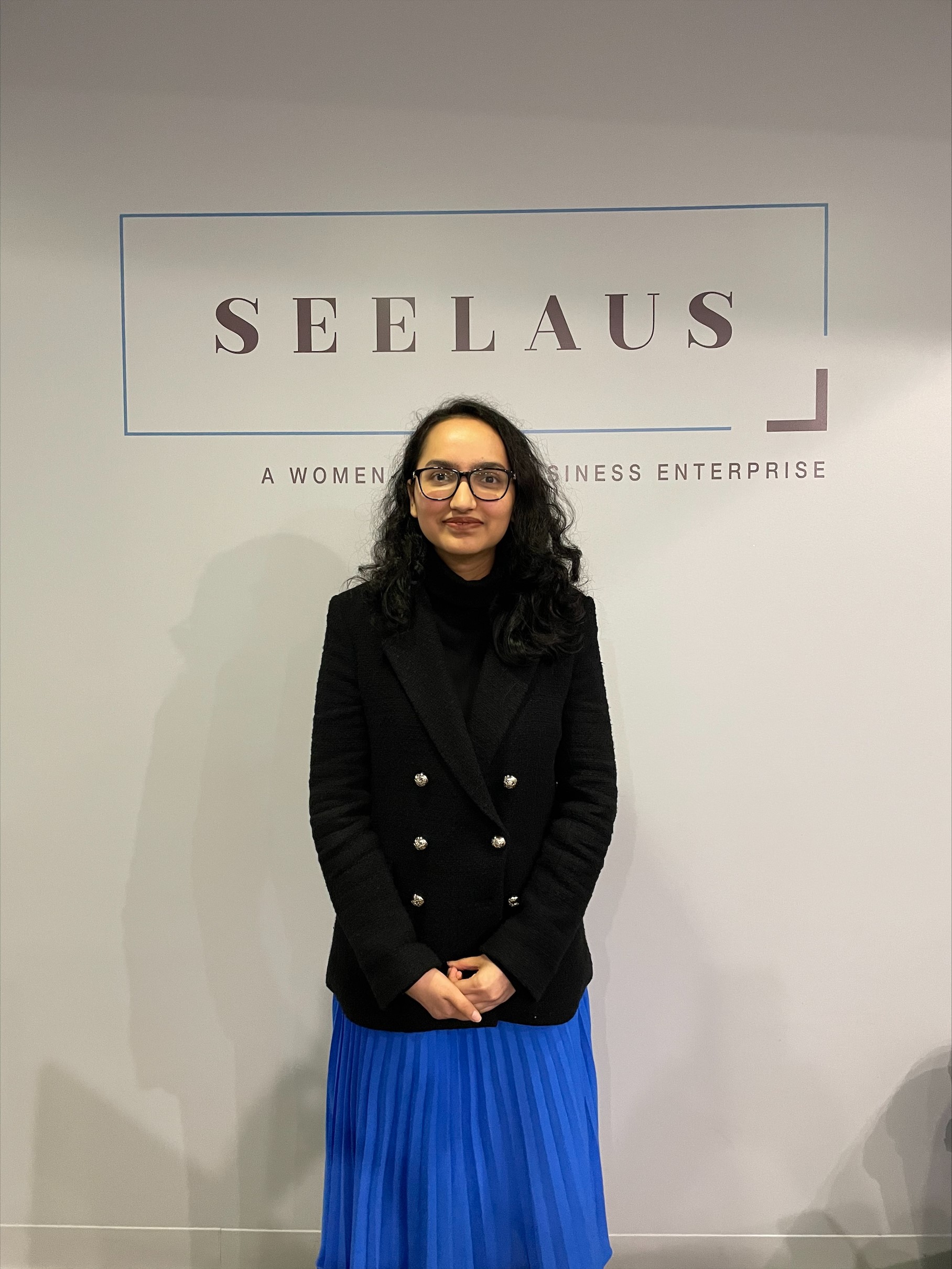 Ekta Jha - ACCEPTED A FULL TIME ANALYST POSITION AT MORGAN STANLEY
Prior to joining Seelaus Asset Management in July 2021, Ekta graduated from Rutgers University with a double major in Finance and Economics. An active contributor to the Rutgers Learning Center, Ekta taught Finance, Econometrics, and Investments to her fellow students while still a student herself. Ekta was a member of the Women in Business Association and the Corporate Relations Committee for the Future Business Leader of America. She was also a member of the Management Information System Association. Ekta came to the United States in 2015 from India for her junior year of high school. She is an avid learner taking particular interest in the equity markets and cryptocurrency.
Ekta's enthusiasm for the markets and drive to always be learning new things is truly inspirational. Her energy is infectious and we are lucky to have her.
Internships At Seelaus
At Seelaus, we feel mentorship and outreach to young people of all ages is critically important to expanding the opportunity set for all and inspiring the next generation to pursue careers in finance. We offer 6-10 week opportunities for students to spend time at our firm and learn all aspects of the business. Unlike some of the internship programs at larger firms ours are flexible in duration and in timing throughout the year.
To apply for an internship at R. Seelaus & Co., Inc. please click here